Podium-place at InnovationCamp!
20
Our core competences are in formulation of systems for functional sustainment of facilities, eg. the road- and rail networks inclunding constructive civil engineering, risk- and reliability analysis of techincal equipment, inspection of buildings etc.
For the project iBWIM (Bridge Weigh in Motion), a patented measuring system for the capacity of bridges, the successful company already got the Innovation- and Research Award of the land Carinthia in 2011.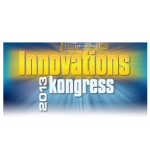 Also at the 3-days-InnovationCamp, the topic was "innovation". A selected team from the crowdsourcing platform Neurovation.net processed ascertained questions regarding development-potential of iBWIM and convinced the competent jury with surprising answers and solutions.
"Innovation is simply in our blood and we are glad that we were able to get the second award at the Innovation-Congress after intensive teamwork with visionary heads from Styria, Switzerland and Carinthia", said the proud founder and head of the company DI Dr. Markus Petschacher.
Young and young-at-heart lateral thinkers convinced the jury at InnovationCamp at Congress Center Villach.

Comments are closed.