We are present.NNOVATION IS OUR DNA!
24
One of our primary projects is our developed and patented monitoring system iBWIM (Bridge Weigh in Motion) for charging heavy good vehicles and carrying capacity of bridges.
Therefor we received the Innovation- and Research Award from Carinthia in the year 2011.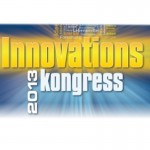 Now we used the opportunity to undertake a phase of reflection for our monitoring system during the InnovationCamp at the Innovation Congress 2013.
This creative and innovative network hosts more than 8,000 initiators and lateral thinkers, who have the opportunity to present their ideas and solutions online, but also to contribute on site offline in the detailed elaboration.
Especially to questions, where the potential of iBWIM is in the future, or if there are more applications for the benefit of unrecognized target groups, we look forward to the results of this process in the presentation and awarding 14 and 15 November at the Congress Center Villach.
More details are givewn at crowdsourcing platform www.neurovation.net or on
www.innovationskongress.at
Kommentare sind geschlossen.